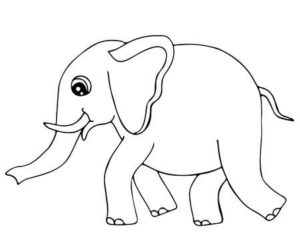 Free Data Source: Government
Data.gov: It is the first stage and acts as a portal to all sorts of amazing information on everything from climate to crime freely by the US Government.
Data.gov.uk: There are datasets from all UK central departments and a number of other public sector and local authorities. It acts as a portal to all sorts of information on everything, including business and economy, crime and justice, defence, education, environment, government, health, society and transportation.
US. Census Bureau: The website is about the government-informed statistics on the lives of US citizens including population, economy, education, geography, and more.
The CIA World Factbook: Facts on every country in the world; focuses on history, government, population, economy, energy, geography, communications, transportation, military, and transnational issues of 267 countries.
Socrata: Socrata is a mission-driven software company that is another interesting place to explore government-related data with some visualization tools built-in. Its data as a service has been adopted by more than 1200 government agencies for open data, performance management and data-driven government.
European Union Open Data Portal: It is the single point of access to a growing range of data from the institutions and other bodies of the European Union. The data boosts includes economic development within the EU and transparency within the EU institutions, including geographic, geopolitical and financial data, statistics, election results, legal acts, and data on crime, health, the environment, transport and scientific research. They could be reused in different databases and reports. And more, a variety of digital formats are available from the EU institutions and other EU bodies. The portal provides a standardised catalogue, a list of apps and web tools reusing these data, a SPARQL endpoint query editor and rest API access, and tips on how to make best use of the site.
Canada Open Datais a pilot project with many government and geospatial datasets. It could help you explore how the Government of Canada creates greater transparency, accountability, increases citizen engagement, and drives innovation and economic opportunities through open data, open information, and open dialogue.
Datacatalogs.org: It offers open government data from US, EU, Canada, CKAN, and more.
U.S. National Center for Education Statistics: The National Center for Education Statistics (NCES) is the primary federal entity for collecting and analyzing data related to education in the U.S. and other nations.
UK Data Service: The UK Data Service collection includes major UK government-sponsored surveys, cross-national surveys, longitudinal studies, UK census data, international aggregate, business data, and qualitative data.
Free Data Source: Crime
Uniform Crime Reporting: The UCR Program has been the starting place for law enforcement executives, students, researchers, members of the media, and the public seeking information on crime in the US.
FBI Crime Statistics: Statistical crime reports and publications detailing specific offenses and outlining trends to understand crime threats at both local and national levels.
Bureau of Justice Statistics: Information on anything related to U.S. justice system, including arrest-related deaths, census of jail inmates, national survey of DNA crime labs, surveys of law enforcement gang units, etc.
National Sex Offender Search: It is an unprecedented public safety resource that provides the public with access to sex offender data nationwide. It presents the most up-to-date information as provided by each Jurisdiction.
Free Data Source: Health
Free Data Source: Financial and Economic Data
Free Data Source: Marketing and Social Media
Free Data Source: Journalism and Media
The New York Times Developer Network– Search Times articles from 1851 to today, retrieving headlines, abstracts and links to associated multimedia. You can also search book reviews, NYC event listings, movie reviews, top stories with images and more.
Associated Press API: The AP Content API allows you to search and download content using your own editorial tools, without having to visit AP portals. It provides access to images from AP-owned, member-owned and third-party, and videos produced by AP and selected third-party.
Google Books Ngram Viewer: It is an online search engine that charts frequencies of any set of comma-delimited search strings using a yearly count of n-grams found in sources printed between 1500 and 2008 in Google's text corpora.
Wikipedia Database: Wikipedia offers free copies of all available content to interested users.
FiveThirtyEight: It is a website that focuses on opinion poll analysis, politics, economics, and sports blogging. The data and code on Github is behind the stories and interactives at FiveThirtyEight.
Google Scholar: Google Scholar is a freely accessible web search engine that indexes the full text or metadata of scholarly literature across an array of publishing formats and disciplines. It includes most peer-reviewed online academic journals and books, conference papers, theses and dissertations, preprints, abstracts, technical reports, and other scholarly literature, including court opinions and patents.
Free Data Source: Real Estate
Castles: Castles are a successful, privately owned independent agency. Established in 1981, they offer a comprehensive service incorporating residential sales, letting and management, and surveys and valuations.
Realestate.com: RealEstate.com serves as the ultimate resource for first-time home buyers, offering easy-to-understand tools and expert advice at every stage in the process.
Gumtree: Gumtree is the first site for free classifieds ads in the UK. Buy and sell items, cars, properties, and find or offer jobs in your area is all available on the website.
James Hayward: It provides an innovative database approach to residential sales, lettings & management.
Lifull Home's: Japan's property website.
Immobiliare.it: Italy's property website.
Subito: Italy's property website.
Immoweb: Belgium's leading property website.
Free Data Source: Business Directory and Review
LinkedIn: LinkedIn is a business- and employment-oriented social networking service that operates via websites and mobile apps. It has 500 million members in 200 countries and you could find the business directory here.
OpenCorporates: OpenCorporates is the largest open database of companies and company data in the world, with in excess of 100 million companies in a similarly large number of jurisdictions. Our primary goal is to make information on companies more usable and more widely available for the public benefit, particularly to tackle the use of companies for criminal or anti-social purposes, for example corruption, money laundering and organised crime.
Yellowpages: The original source to find and connect with local plumbers, handymen, mechanics, attorneys, dentists, and more.
Craigslist: Craigslist is an American classified advertisements website with sections devoted to jobs, housing, personals, for sale, items wanted, services, community, gigs, résumés, and discussion forums.
GAF Master Elite Contractor: Founded in 1886, GAF has become North America's largest manufacturer of commercial and residential roofing (Source: Fredonia Group study). Our success in growing the company to nearly $3 billion in sales has been a result of our relentless pursuit of quality, combined with industry-leading expertise and comprehensive roofing solutions. Jim Schnepper is the President of GAF, an operating subsidiary of Standard Industries. When you are looking to protect the things you treasure most, here are just some of the reasons why we believe you should choose GAF.
CertainTeed: You could find contractors, remodelers, installers or builders in the US or Canada on your residential or commercial project here.
Companies in California: All information about companies in California.
Manta: Manta is one of the largest online resources that deliver products, services and educational opportunities. The Manta directory boasts millions of unique visitors every month who search comprehensive database for individual businesses, industry segments and geographic-specific listings.
EU-Startups: Directory about startups in EU.
Kansas Bar Association: Directory for lawyers. The Kansas Bar Association (KBA) was founded in 1882 as a voluntary association for dedicated legal professionals and has more than 7,000 members, including lawyers, judges, law students, and paralegals.
Free Data Source: Other Portal Websites
Do you know some great data sources? Contact us at support@octoparse.com to let us know and help us share the data love.
More Related Sources:
Top 30 Big Data Tools for Data Analysis
Top 30 Free Web Scraping Software
Kudos :  Aries Chau, Octoparse.
Más sobre este tema