One of the great things about WordPress (apart from the 
amazing themes
, of course!) is the plugin system, which allows users to "plug in" bits of pre-built functionality to their site.
Here at WPZOOM we're often asked to recommend WordPress plugins to add various features to people's sites, so here we've rounded up some of the top essential plugins for running a powerful WordPress site in 2013.
Yoast's WordPress SEO Plugin is hands-down one of the best plugins for WordPress SEO around and is used by hundreds of thousands of bloggers.
The plugin's main strength comes from the comprehensive options: WordPress SEO does everything you'd expect a good SEO plugin to do, and it does it very well. That's why we recommend using it to help power your site up the rankings.
Despite using the name of a social sharing site which is a shell of its former self, make no mistake: the Digg Digg plugin is not one you want to miss out on.
Using a style first pioneered by the tech blog Mashable, Digg Digg adds a set of social sharing buttons which 'float' alongside your content and then scroll with the page.This creates a great opportunity for promoting your content on social media and it's devastatingly effective at doing so. Don't miss out on free promotion!
---
The two giants in WordPress caching, running one (although not both) of these plugins is essential for virtually all sites running WordPress.
A caching plugin creates a copy of your site and then displays that to visitors, rather than generating a unique copy for each visitor. This allows your site's server to use fewer resources, resulting in the site loading faster.
It doesn't matter which one of these two plugins you're using, as long as you're using one of them. It's likely the performance of each one will differ slightly on your host, so make sure you test out both and see which works best for you.
---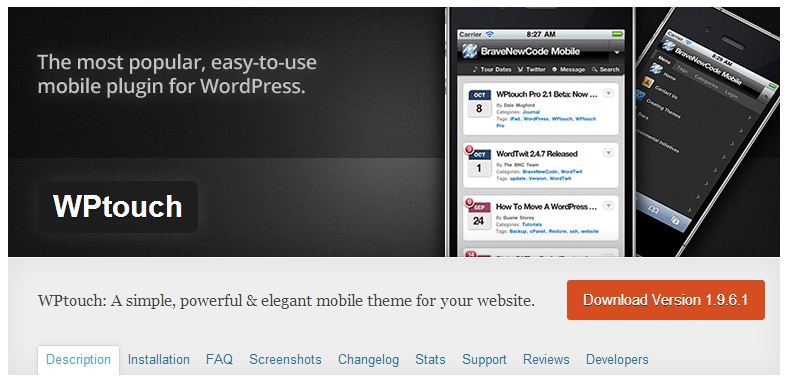 Many of WPZOOM's themes come with built in 'responsive' mobile support, with the theme automagically shrinking to fit your screen size on mobile or tablet. With widespread use of smartphones, especially as a way of consuming information, these mobile-friendly themes are great to have.
Not all our themes are responsive, however, and on the ones that are, sometimes something a little more lightweight is required. Here steps in the WPTouch plugin which, when activated, applies a specially-built theme to your site when viewed on mobile. The mobile theme itself is nothing exceptional, but it's functional and it works, so for a mobile plugin, look no further.
---
In the current difficult economic climate, many site owners are looking to diversify their income by selling items and downloads through their websites. If that's you, then this is the plugin which is going to empower your selling.
Easy Digital Downloads, as the name suggests, provides an easy way for you to sell downloads via your WordPress-powered site. The plugin itself is free, but extra premium 'addons' are available which add extra functionality. If you want a simple way to monetize your site, this is the way to do it.
---
Made by Automattic, in part the same people behind the WordPress project, Jetpack brings some of the super-handy functionality enjoyed by WordPress.com users — such as caching of images on a super-fast CDN, website stats and spelling and grammar checking — to WordPress.org users (like you!).
Jetpack adds a bunch of functionality, and is a really handy plugin to have around, so make sure you check out the full list of features and get it added to your site!
---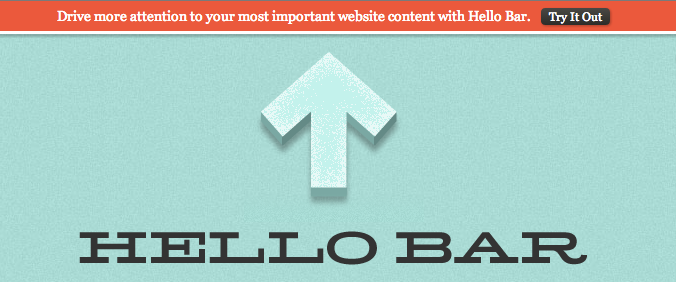 If you want people to do something when they visit your website, be that purchase your book, contact you or read a special report you've written, the Hello Bar is a great way of increasing your conversion rate — or in plain English: getting people to do what you want them to do.
The plugin adds a "Hello Bar" across the top of your site, which gives you a short space for your message and then has a call to action. You'll need to sign up for a free account on HelloBar.com, but with that done, there's nothing more to do, except sit back and watch your conversion rate fly through the roof!
---
Though this is not a revolutionary plugin, it does something that misses in WordPress: the ability to edit files included in theme subfolders. WordPress Theme Editor is great, but it doesn't allow you to edit all the files from a theme, and since many of our themes include multiple files organized in sub-folders, it becomes impossible to find those files when you want to edit them. Here WPIde plugin comes in help and let you modify anything you want, without having to leave the WordPress Dashboard.
---

WPThumb is also a useful plugin which does something that we think should be included in WordPress. It allows you to choose the cropping position of the images that you upload asFeatured Image. This way you can make sure that you don't end up with badly cropped thumbnails. To enable this feature in your theme, just follow instructions from this topic.
Written by Alex Denning